Jonathan Saunders – Chairman
Jonathan started boating around 15 years ago and gained confidence and experience through cruising in company with CQBHA.  With guidance from members and training with CQBHA and through the RYA Yachtmaster course he widened his cruising area.  With the Association and others he has cruised to Caen, Torquay, Guernsey and Jersey, St Malo and Dinan and Perros Guirec amongst other destinations in the UK and France.  He is proud to represent the Cobb's Quay Bertholder's interests with MDL and others including the Bridges Operating Board etc.

Kevin Butler – Vice Chairman and  Cruising Leader
Kevin starting boating with a canoe, windsurfing, yacht crewing, two ski boats, a Fairline Sprint, a Sealine 290 and then to his present vessel a Princess 38 Flybridge. He joined the association in 1996 to widen his cruising grounds with his then small children, who have grown up at  the marina. They have met and continue to meet new friends through boating and after taking on the role of cruising secretary for six years enjoyed helping others, like they had been, to go that bit further in company for safety. His aim has always been to help others and make that daunting journey a "Reality". Kevin is always happy to talk about cruises and give advice. He can be found on "Reality" D36.
Carol Turner – Association Secretary
Carol has been the CQBHA Secretary since April 2006, but a berth holder at Cobbs Quay since 1995. She has a long history of boating – starting with sailing yachts. Her experience of motorboats began in 1987 with a small Fletcher Cruisette, kept on a trailer and launched at Mitchells Boat Yard. The boats have gradually got bigger and she is now crew on 'Solaris'  – a Sealine S34 berthed on C35. With partner Ivor, she has participated in many CQBHA cruises – including their first Channel Crossing over 10 year ago.

Sandra Bainbridge – Treasurer
Sandra moved from Hertfordshire to Poole just over 20 years ago, when she started her boating by crewing on sailing yachts and participating in keel boat racing until about 5 years ago. After meeting Nick in 1999, who had been boating since childhood, their first boat together was a 23ft  Searay on which they  had many trips locally and as far as Dartmouth and the Isle of Wight. They purchased a 42ft Sunseeker, "Sancerre" in 2005, and have enjoyed many CQBHA cruises along the coast and across the channel, as well as trips on their own.  Sandra has a background in banking and has been a Financial Advisor for over 20 years.

Val Grant – Membership Secretary
Val has been at Cobb's Quay since 1998 and is now on their fifth Sealine. You can find her on Spindrift, C34.

Nina Dunne – Cruising Secretary
Nina has been involved with motor boats since childhood.  Since meeting Jon, she has been introduced to keel boat sailing and whilst her children grew up was actively involved in dinghy racing and organising various regattas.  In 2003 Jon and Nina sold the sailing keel boat they raced and decided to buy a Fairline Targa 27 and enjoyed it so much that in 2005 they became the proud owners of Wildest Dream, a Princess V40, and are normally seen around the harbour and further afield, invariably with the covers off!  They have enjoyed the cruises organised by CQBHA and in 2010 Nina agreed to become the Cruising Secretary.

Peter Hayton – Webmaster
Peter, an accomplished marine artist, and his wife Anne, an accomplished marine photographer, have lived in Poole all their lives and have never been far away from the sea. In 1976 Peter took up scuba diving and skippered inflatable dive boats and steel work boats up to 75ft for over 20 years. He started sailing in 1984 and moved into powerboats and Cobb's Quay in 1996 with a Mariah 18ft bowrider. Three & a half years later Peter and Anne bought a Mariah 25ft Cuddy and went on CQBHA cruises to the Solent and Weymouth but found the seas a bit challenging at times and so moved on to their present boat, a Bavaria 29, 14 years ago. Since then they have regularly cruised across the channel and the south coast of England. Peter has great fun running the CQBHA website and for a number of years published the Horizons Magazine for CQBHA. Peter would love for members to contact him with interesting articles or information for the website.  Peter can be found most weekends of the year on his boat 'Work of Art', berth C24.

Jim Reynolds – Members Representative
Jim spent many years trailing boats from his Hertfordshire home before a 'lifestyle' relocation to Poole late 2006 and berthing at Cobbs Quay, whilst upgrading to a Bayliner Trophy sports/day boat berthed on F163. As a keen fisherman he's frequently out in Poole Bay chasing specimens or just chilling in the harbour with his family, or cleaning his boat! Joining the committee soon after arriving at the marina he assumes responsibility for writing and issuing the association's newsletter, in addition to interacting with our Pontoon Representatives.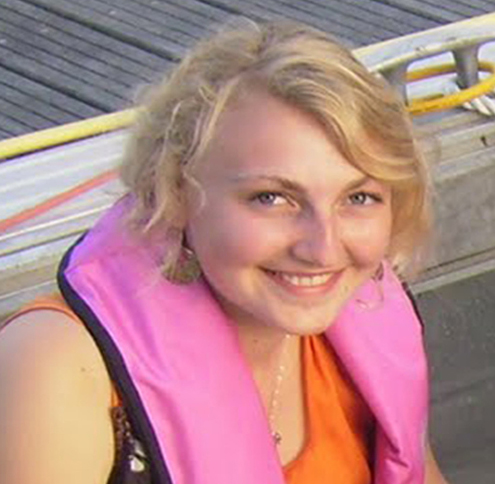 Emma Butler – Dry Stack Liaison & Facebook Editor
Emma has grown up at  the marina with her dad Kevin and mum Linda on Reality. She has met and continues to meet new friends through her boating and jet ski riding and has now taken on the role of members representative for the dry-stack.  Emma also runs the CQBHA Facebook pages & photo-blog and can be found around the marina or on "Reality" D36. She hopes to help the next generation enjoy the marina as much as she has and to enjoy boating and water sports in company and safety

Clive Snow – General Representative
Clive is a founder member of the Association. His boat Girl Fisher can be found at the head of F pontoon. Over many years he has continued to support the Association including accompanying our cruises across the Channel acting, as Clive would say, mother ship. Clive operates the local Sea Start vessel and is the guy you want to know when and if you have a problem. If he can 't fix you, he knows someone who can!